Missing National Bank of South Africa 20 Pound note
I would like to bring to my fellow collectors attention the recent loss or theft of a note sent by me via Registered mail to an IBNS member in Thailand.
The note in question is a National Bank of South Africa 20 Pound note ( Orange Free State Issue ) dated January 1918, the note has been perforated cancelled and carries serial number K 09084.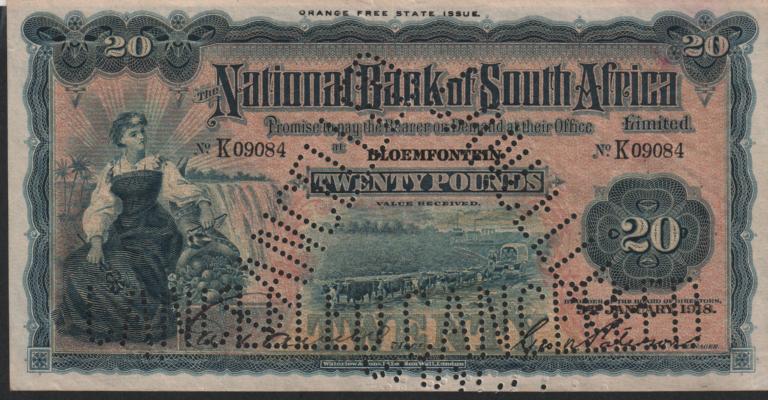 The note was sent by me on January 7th, according to the tracking information available the package left JFK airport in New York on the morning of January 9th, according to Thai Post, the item was never received or scanned into their system.
If any members are offered this note or see it offered for sale please be advised it is stolen property and has a rightful owner, I would love to hear from you with any information.
Please contact, Andrew Roberts at rugbynut@verizon.net
Or the rightful owner, Russell Waller at russellpwaller@hotmail.com
A reward will be paid for the recovery of this valuable note
Thanking you in advance,
Andrew Roberts
7792