Switzerland Lands 2016 IBNS Bank Note of Year Award
The International Bank Note Society (IBNS) announces that its voting membership has selected the Swiss National Bank to receive its prestigious "Bank Note of the Year Award" for 2016. With almost 120 new banknotes released worldwide during 2016, over half were of sufficiently new design to be eligible for nomination. While the Swiss 50 Franc hybrid note was the narrow winner, runners-up in very tight voting were the Maldive Islands 1000 Rufiyaa tortoise/whale shark, Argentina's 500 Peso jaguar, and the Royal Bank of Scotland's 5 Pound first polymer note.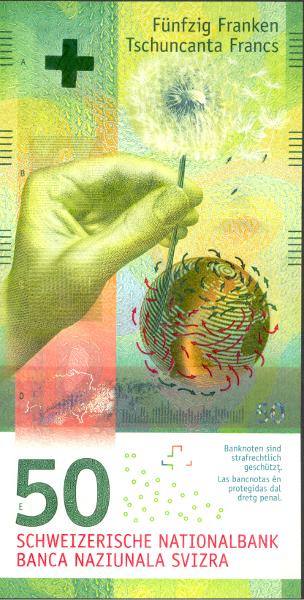 Front: Depicting dandelion seeds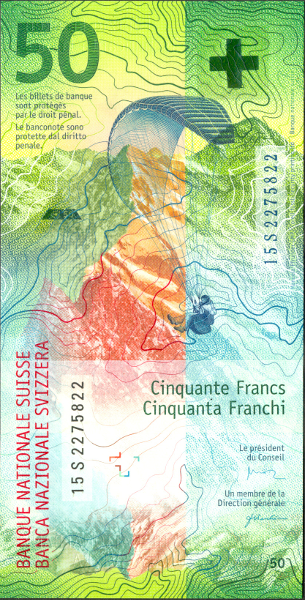 Reverse: Depicting a paraglider aloft int he mountains
The Switzerland 50 Franc note is the first new design the Swiss National Bank has released in 20 years. Printed by Orell Fussli Security Printing Ltd., this note from the new 9th series features wind and national experiences. Incorporating the latest technological security standards, future notes will depict time, light, water, matter and language. Using three layer substrate Durasafe® technology, the bright green vertical banknote depicts dandelion seeds, a paraglider aloft in the mountains and a strikingly playful human hand. Slightly smaller than U.S. banknotes, this is the first hybrid note to win the coveted IBNS banknote award. Currently the Swiss Franc is at par with the U.S. Dollar and near par with the Euro.
---
---