IBNS Grading Standards
Page 3 of 10
ABOUT UNCIRCULATED (aUNC or AU): A virtually perfect note, with some minor handling. May show evidence of bank counting folds at a corner or one light fold through the center, but not both. An AU note cannot be creased, a crease being a hard fold which has usually "broken" the surface of a note. Paper is clean and bright with original sheen. Corners are not rounded.
NOTE: Europeans will refer to an About Uncirculated or AU note as "EF-UNC" or as just "EF". The extremely fine note described below will often be referred to as "GVF" or "Good Very Fine".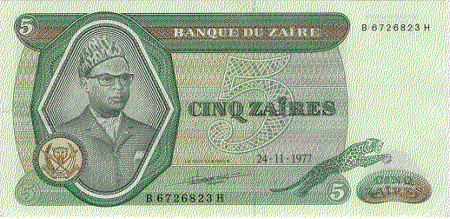 Example - ABOUT UNCIRCULATED - Note the corner 'dings' at the lower left front. There is a mark on the back.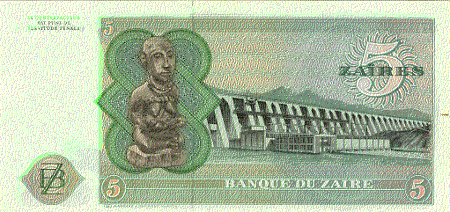 ---