IBNS Journal Sales to Non Members
Are you missing an IBNS Journal from your collection? Are you interested in obtaining valuable research material from articles in old IBNS Journals? Do you want to own a little bit of IBNS History? If the answer to any of these questions is 'Yes!', then consider purchasing some of the old IBNS Journals that the Society has available. Editions as far back as Volume 20 are available and will be keenly sought by members who have an interest in old editions. The full list of available editions is shown below, but be warned: some editions are available in very limited numbers.
Editions published from 1995 onwards (i.e. from Volume 34) have 64 pages, while most of the earlier editions have only 48 pages. Postage is additional to the cost of the volumes and the price of postage is calculated according to the following:
USA, Canada and Mexico – $3.25 for first Journal and $2.00 for each additional Journal in the same shipment
Rest of the World – $7.00 for the first Journal and $2.50 for each additional Journal in the same shipment
Please contact Robin Hill - IBNS Webmaster - webmaster@theibns.org - to confirm availability and prices.
The list of currently available editions is:
2023 - Volume 62 - 4 Issues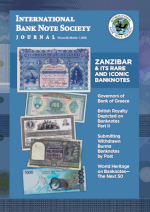 Volume 62 Issue 1
Printed Copy $10.00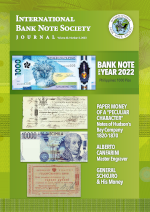 Volume 62 Issue 2
Printed Copy $10.00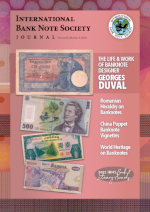 Volume 62 Issue 3
Printed Copy $10.00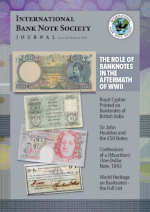 Volume 62 Issue 4
December 2023
2022 - Volume 61 - 4 Issues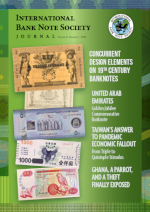 Volume 61 Issue 1
Printed Copy $10.00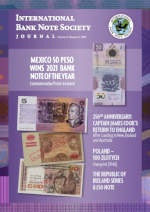 Volume 61 Issue 2
Printed Copy $10.00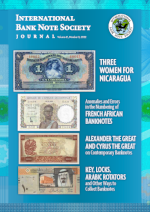 Volume 61 Issue 3
Printed Copy $10.00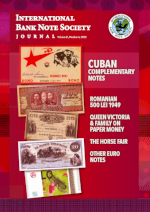 Volume 61 Issue 4
Printed Copy $10.00
2021 - Volume 60 - 4 Issues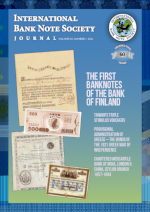 Volume 60 Issue 1
Printed Copy $10.00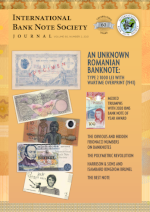 Volume 60 Issue 2
Printed Copy $10.00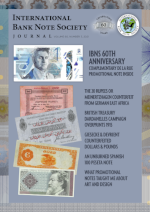 Volume 60 Issue 3
Printed Copy $10.00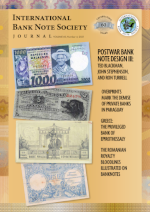 Volume 60 Issue 4
Printed Copy $10.00
2020 - Volume 59 - 4 Issues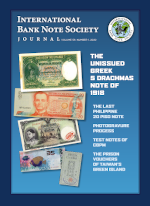 Volume 59 Issue 1
Printed Copy $10.00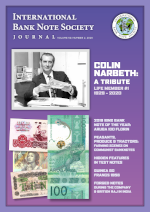 Volume 59 Issue 2
Printed Copy $10.00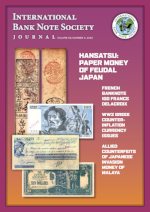 Volume 59 Issue 3
Printed Copy $10.00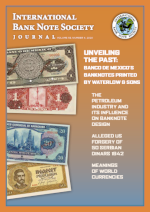 Volume 59 Issue 4
Printed Copy $10.00
2019 - Volume 58 - 4 Issues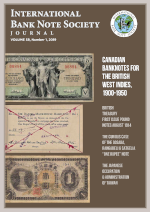 Volume 58 Issue 1
Printed Copy $10.00
Volume 58 Issue 2
Printed Copy $10.00
Volume 58 Issue 3
Printed Copy $10.00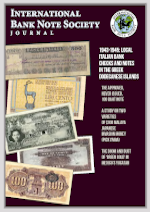 Volume 58 Issue 4
Printed Copy $10.00
2018 - Volume 57 - 4 Issues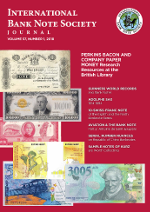 Volume 57 Issue 1
Printed Copy $10.00
Volume 57 Issue 2
Printed Copy $10.00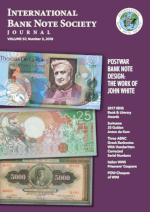 Volume 57 Issue 3
Printed Copy $10.00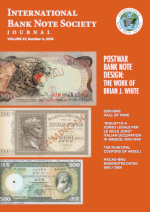 Volume 57 Issue 4
Printed Copy $10.00
2017 - Volume 56 - 4 Issues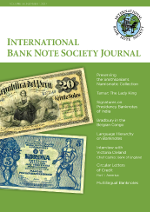 Volume 56 Issue 1
Printed Copy $10.00
Volume 56 Issue 2
Printed Copy $10.00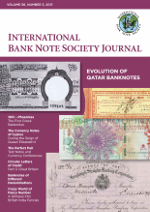 Volume 56 Issue 3
Printed Copy $10.00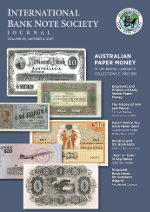 Volume 56 Issue 4
Printed Copy $10.00

2016 - Volume 55 - 4 Issues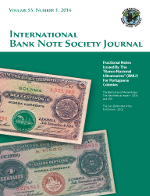 Volume 55 Issue 1
Printed Copy $10.00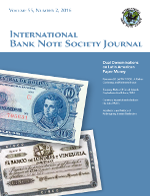 Volume 55 Issue 2
Printed Copy $10.00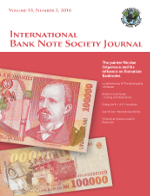 Volume 55 Issue 3
Printed Copy $10.00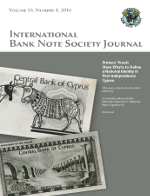 Volume 55 Issue 4
Printed Copy $10.00

2015 - Volume 54 - 4 Issues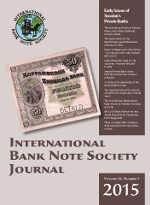 Volume 54 Issue 1
Printed Copy $10.00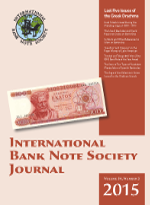 Volume 54 Issue 2
Printed Copy $10.00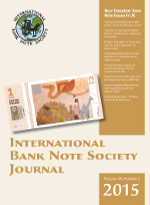 Volume 54 Issue 3
Printed Copy $10.00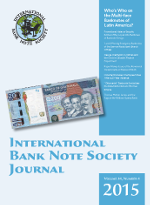 Volume 54 Issue 4
Printed Copy $10.00
2014 - Volume 53 - 4 Issues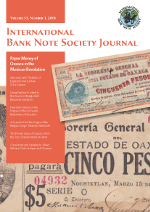 Volume 53 Issue 1
Printed Copy $10.00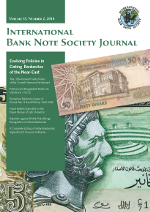 Volume 53 Issue 2
Printed Copy $10.00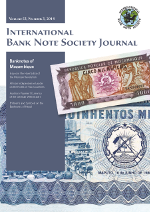 Volume 53 Issue 3
Printed Copy $10.00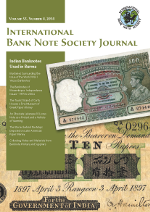 Volume 53 Issue 4
Printed Copy $10.00
2013 - Volume 52 - 4 Issues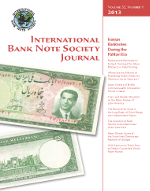 Volume 52 Issue 1
Printed Copy $10.00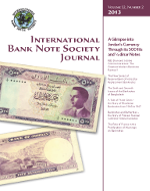 Volume 52 Issue 2
Printed Copy $10.00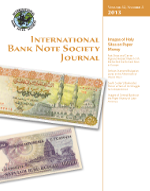 Volume 52 Issue 3
Printed Copy $10.00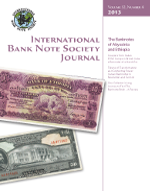 Volume 52 Issue 4
Printed Copy $10.00
2012 - Volume 51 - 4 Issues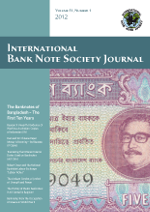 Volume 51 Issue 1
Printed Copy $10.00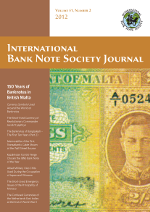 Volume 51 Issue 2
Printed Copy $10.00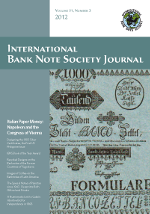 Volume 51 Issue 3
Printed Copy $10.00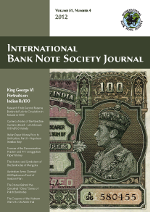 Volume 51 Issue 4
Printed Copy $10.00
2011 - Volume 50 - 4 Issues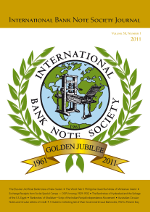 Volume 50 Issue 1
Printed Copy $10.00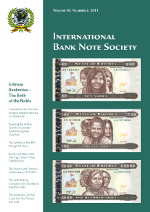 Volume 50 Issue 2
Printed Copy $10.00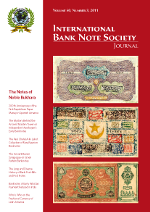 Volume 50 Issue 3
Printed Copy $10.00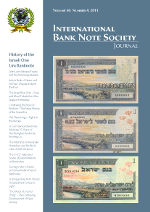 Volume 50 Issue 4
Printed Copy $10.00
2010 - Volume 49 - 4 Issues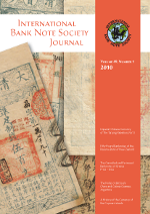 Volume 49 Issue 1
Printed Copy $10.00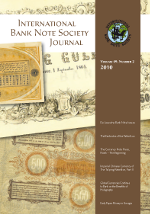 Volume 49 Issue 2
Printed Copy Unavailable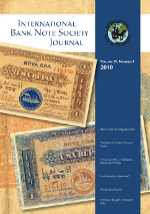 Volume 49 Issue 3
Printed Copy $10.00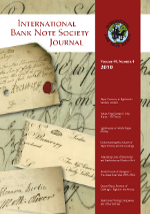 Volume 49 Issue 4
Printed Copy $10.00
2009 - Volume 48 - 4 Issues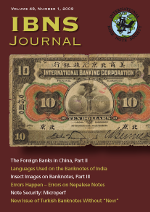 Volume 48 Issue 1
Printed Copy $10.00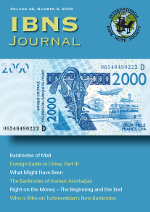 Volume 48 Issue 2
Printed Copy Unavailable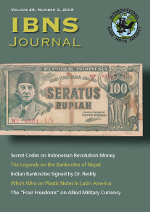 Volume 48 Issue 3
Printed Copy $10.00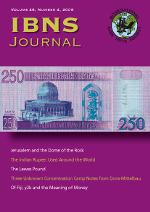 Volume 48 Issue 4
Printed Copy $10.00
2008 - Volume 47 - 4 Issues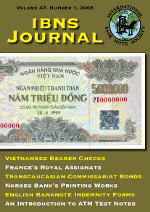 Volume 47 Issue 1
Printed Copy Unavailable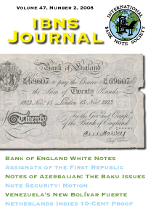 Volume 47 Issue 2
Printed Copy Unavailable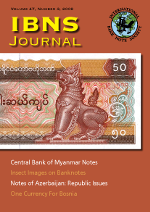 Volume 47 Issue 3
Printed Copy $10.00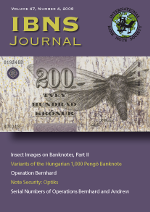 Volume 47 Issue 4
Printed Copy $10.00
2007 - Volume 46 - 4 Issues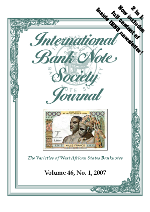 Volume 46 Issue 1
Printed Copy $10.00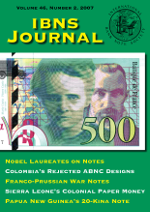 Volume 46 Issue 2
Printed Copy $10.00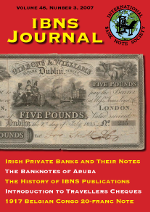 Volume 46 Issue 3
Printed Copy $10.00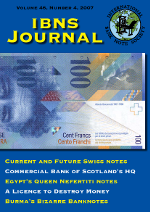 Volume 46 Issue 4
Printed Copy Unavailable
2006 - Volume 45 - 4 Issues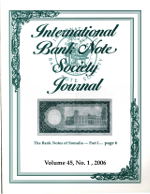 Volume 45 Issue 1
Printed Copy Unavailable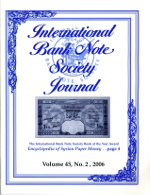 Volume 45 Issue 2
Printed Copy Unavailable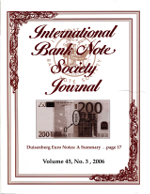 Volume 45 Issue 3
Printed Copy Unavailable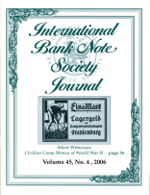 Volume 45 Issue 4
Printed Copy $10.00
2005 - Volume 44 - 4 Issues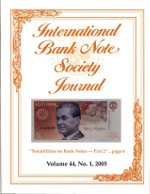 Volume 44 Issue 1
Printed Copy Unavailable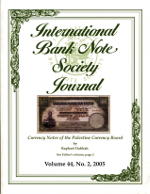 Volume 44 Issue 2
Printed Copy Unavailable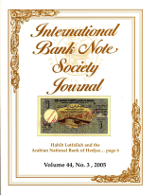 Volume 44 Issue 3
Printed Copy Unavailable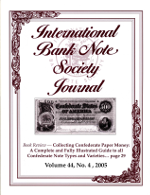 Volume 44 Issue 4
Printed Copy Unavailable
2004 - Volume 43 - 4 Issues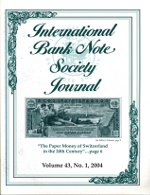 Volume 43 Issue 1
Printed Copy Unavailable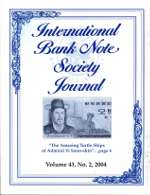 Volume 43 Issue 2
Printed Copy $10.00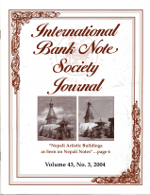 Volume 43 Issue 3
Printed Copy Unavailable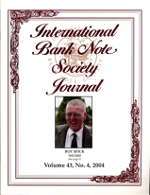 Volume 43 Issue 4
Printed Copy Unavailable
2003 - Volume 42 - 4 Issues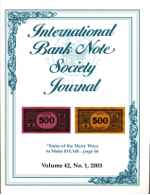 Volume 42 Issue 1
Printed Copy $10.00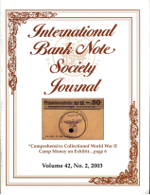 Volume 42 Issue 2
Printed Copy $10.00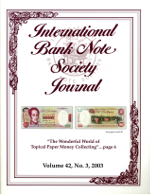 Volume 42 Issue 3
Printed Copy $10.00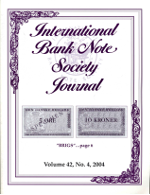 Volume 42 Issue 4
Printed Copy $10.00
2002 - Volume 41 - 4 Issues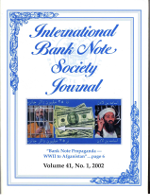 Volume 41 Issue 1
Printed Copy $10.00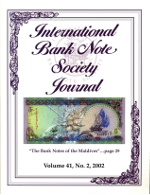 Volume 41 Issue 2
Printed Copy $10.00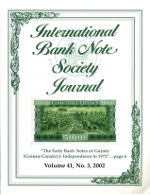 Volume 41 Issue 3
Printed Copy $10.00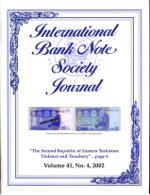 Volume 41 Issue 4
Printed Copy $10.00
2001 - Volume 40 - 4 Issues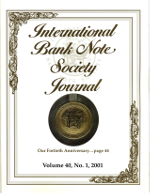 Volume 40 Issue 1
Printed Copy $10.00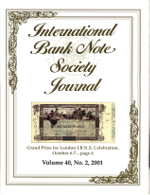 Volume 40 Issue 2
Printed Copy Unavailable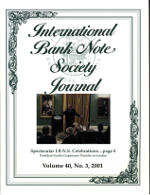 Volume 40 Issue 3
Printed Copy $10.00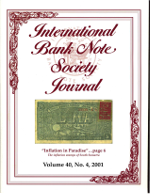 Volume 40 Issue 4
Printed Copy $10.00
2000 - Volume 39 - 4 Issues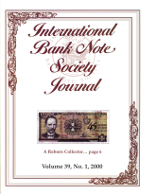 Volume 39 Issue 1
Printed Copy Unavailable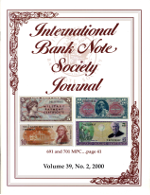 Volume 39 Issue 2
Printed Copy Unavailable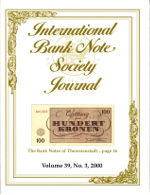 Volume 39 Issue 3
Printed Copy Unavailable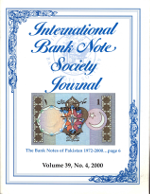 Volume 39 Issue 4
Printed Copy Unavailable
1999 - Volume 38 - 4 Issues
Volume 38 Issue 1
Printed Copy $10.00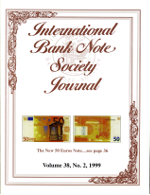 Volume 38 Issue 2
Printed Copy $10.00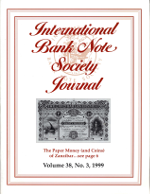 Volume 38 Issue 3
Printed Copy $10.00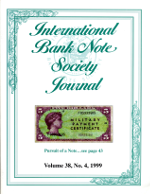 Volume 38 Issue 4
Printed Copy $10.00
1998 - Volume 37 - 4 Issues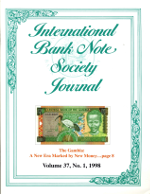 Volume 37 Issue 1
Printed Copy $10.00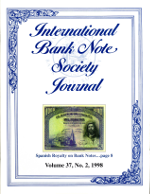 Volume 37 Issue 2
Printed Copy $10.00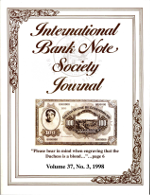 Volume 37 Issue 3
Printed Copy $10.00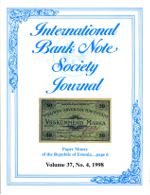 Volume 37 Issue 4
Printed Copy $10.00
1997 - Volume 36 - 4 Issues
Volume 36 Issue 1
Printed Copy Unavailable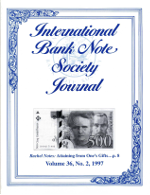 Volume 36 Issue 2
Printed Copy $10.00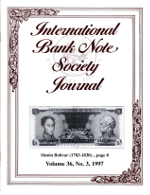 Volume 36 Issue 3
Printed Copy $10.00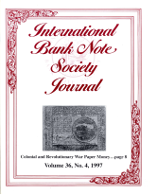 Volume 36 Issue 4
Printed Copy $10.00
1996 - Volume 35 - 4 Issues
Volume 35 Issue 1
Printed Copy Unavailable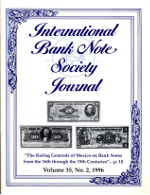 Volume 35 Issue 2
Printed Copy Unavailable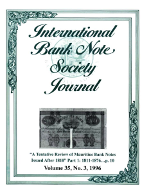 Volume 35 Issue 3
Printed Copy $10.00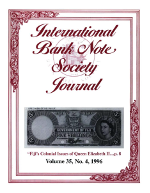 Volume 35 Issue 4
Printed Copy Unavailable
1995 - Volume 34 - 4 Issues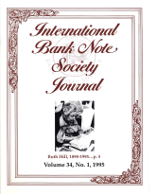 Volume 34 Issue 1
Printed Copy Unavailable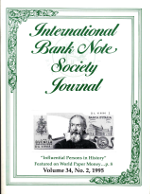 Volume 34 Issue 2
Printed Copy Unavailable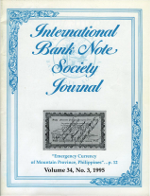 Volume 34 Issue 3
Printed Copy $10.00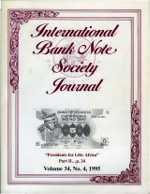 Volume 34 Issue 4
Printed Copy Unavailable
1994 - Volume 33 - 4 Issues
Volume 33 Issue 1
Printed Copy $3.00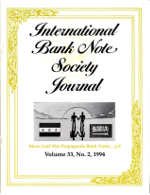 Volume 33 Issue 2
Printed Copy $3.00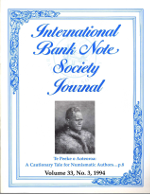 Volume 33 Issue 3
Printed Copy $3.00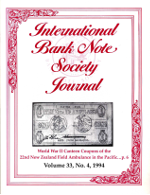 Volume 33 Issue 4
Printed Copy $3.00
1993 - Volume 32 - 4 Issues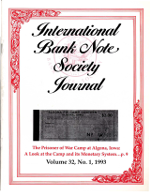 Volume 32 Issue 1
Printed Copy $3.00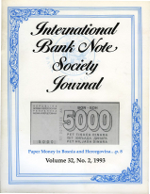 Volume 32 Issue 2
Printed Copy Unavailable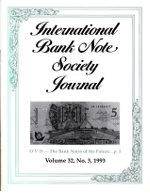 Volume 32 Issue 3
Printed Copy $3.00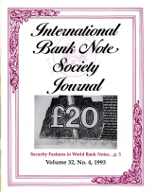 Volume 32 Issue 4
Printed Copy Unavailable
1992 - Volume 31 - 4 Issues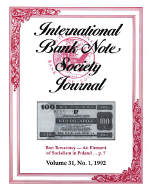 Volume 31 Issue 1
Printed Copy $3.00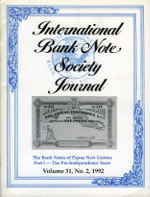 Volume 31 Issue 2
Printed Copy Unavailable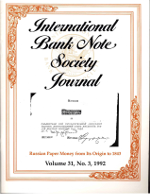 Volume 31 Issue 3
Printed Copy $3.00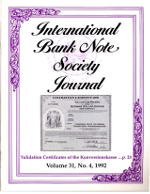 Volume 31 Issue 4
Printed Copy $3.00
1991 - Volume 30 - 4 Issues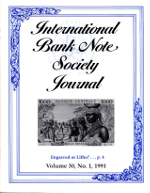 Volume 30 Issue 1
Printed Copy $3.00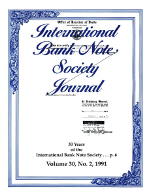 Volume 30 Issue 2
Printed Copy Unavailable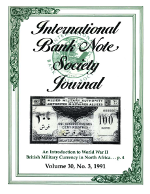 Volume 30 Issue 3
Printed Copy Unavailable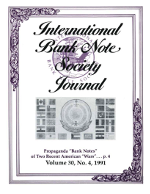 Volume 30 Issue 4
Printed Copy $3.00
1990 - Volume 29 - 4 Issues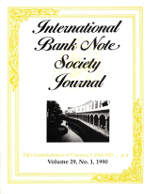 Volume 29 Issue 1
Printed Copy Unavailable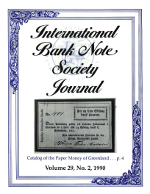 Volume 29 Issue 2
Printed Copy $3.00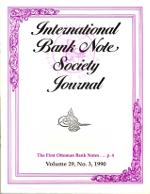 Volume 29 Issue 3
Printed Copy Unavailable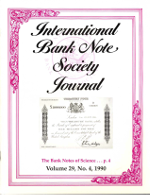 Volume 29 Issue 4
Printed Copy $3.00
1989 - Volume 28 - 3 Issues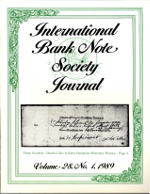 Volume 28 Issue 1
Printed Copy $3.00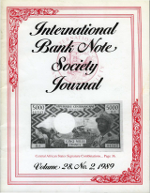 Volume 28 Issue 2
Printed Copy Unavailable
Volume 28 Issue 3&4
Printed Copy Unavailable
1988 - Volume 27 - 3 Issues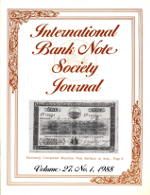 Volume 27 Issue 1
Printed Copy Unavailable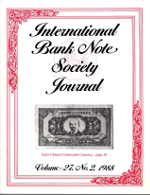 Volume 27 Issue 2
Printed Copy Unavailable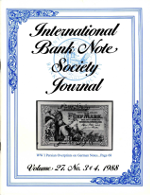 Volume 27 Issue 3&4
Printed Copy Unavailable
1987 - Volume 26 - 4 Issues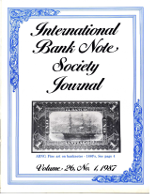 Volume 26 Issue 1
Printed Copy $3.00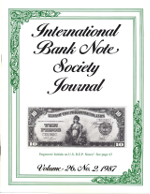 Volume 26 Issue 2
Printed Copy $3.00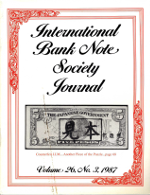 Volume 26 Issue 3
Printed Copy Unavailable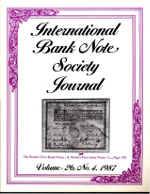 Volume 26 Issue 4
Printed Copy $3.00
1986 - Volume 25 - 4 Issues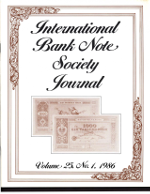 Volume 25 Issue 1
Printed Copy Unavailable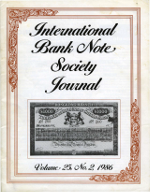 Volume 25 Issue 2
Printed Copy Unavailable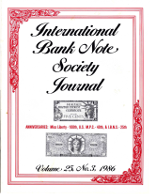 Volume 25 Issue 3
Printed Copy Unavailable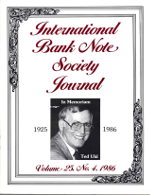 Volume 25 Issue 4
Printed Copy $3.00
1985 - Volume 24 - 4 Issues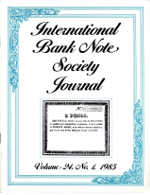 Volume 24 Issue 1
Printed Copy Unavailable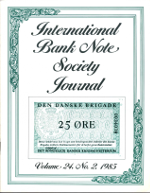 Volume 24 Issue 2
Printed Copy Unavailable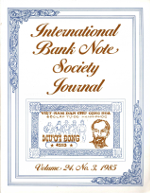 Volume 24 Issue 3
Printed Copy Unavailable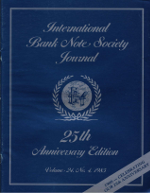 Volume 24 Issue 4
Printed Copy $3.00
1984 - Volume 23 - 4 Issues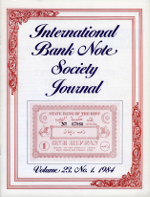 Volume 23 Issue 1
Printed Copy Unavailable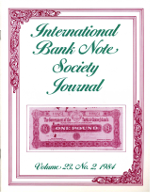 Volume 23 Issue 2
Printed Copy Unavailable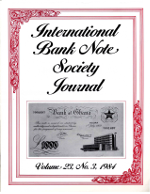 Volume 23 Issue 3
Printed Copy Unavailable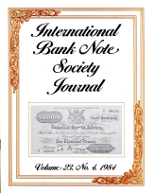 Volume 23 Issue 4
Printed Copy Unavailable
1983 - Volume 22 - 4 Issues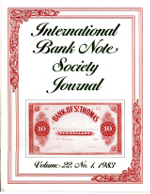 Volume 22 Issue 1
Printed Copy Unavailable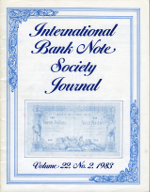 Volume 22 Issue 2
Printed Copy Unavailable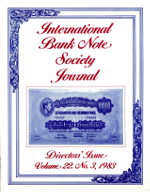 Volume 22 Issue 3
Printed Copy Unavailable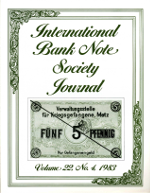 Volume 22 Issue 4
Printed Copy $3.00
1982 - Volume 21 - 4 Issues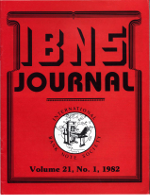 Volume 21 Issue 1
Printed Copy Unavailable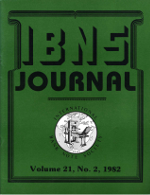 Volume 21 Issue 2
Printed Copy $3.00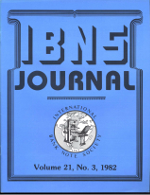 Volume 21 Issue 3
Printed Copy Unavailable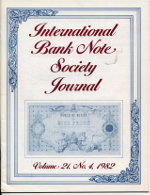 Volume 21 Issue 4
Printed Copy Unavailable
1981 - Volume 20 - 3 Issues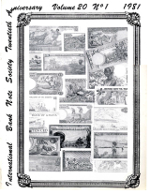 Volume 20 Issue 1
Printed Copy $3.00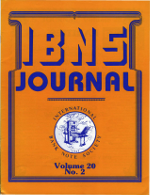 Volume 20 Issue 2
Printed Copy Unavailable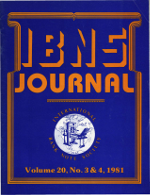 Volume 20 Issue 3&4
Printed Copy Unavailable
1980 - Volume 19 - 4 Issues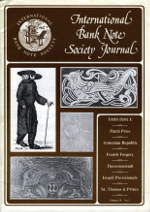 Volume 19 Issue 1
Printed Copy Unavailable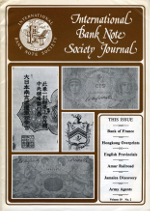 Volume 19 Issue 2
Printed Copy Unavailable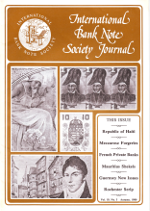 Autumn 1980
Printed Copy Unavailable
Winter 1980
Printed Copy Unavailable
1979 - Volume 18 - 4 Issues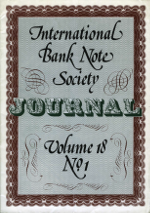 Volume 18 Issue 1
Printed Copy Unavailable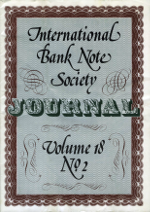 Volume 18 Issue 2
Printed Copy Unavailable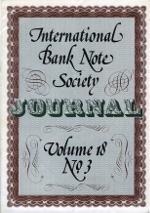 Volume 18 Issue 3
Printed Copy Unavailable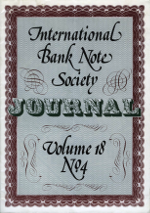 Volume 18 Issue 4
Printed Copy Unavailable
1978 - Volume 17 - 4 Issues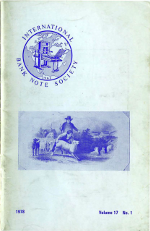 Volume 17 Issue 1
Printed Copy Unavailable
Volume 17 Issue 2
Printed Copy Unavailable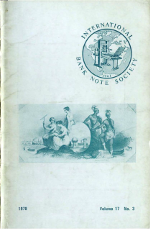 Volume 17 Issue 3
Printed Copy Unavailable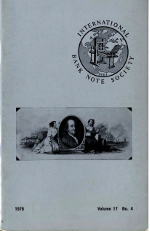 Volume 17 Issue 4
Printed Copy $3.00
1977 - Volume 16 - 4 Issues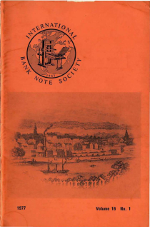 Volume 16 Issue 1
Printed Copy Unavailable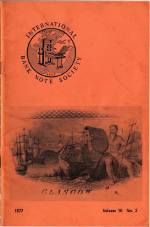 Volume 16 Issue 2
Printed Copy Unavailable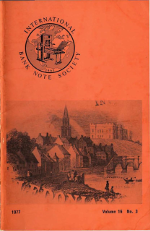 Volume 16 Issue 3
Printed Copy Unavailable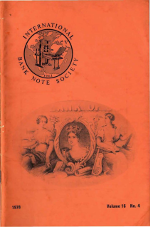 Volume 16 Issue 4
Printed Copy Unavailable
1976 - Volume 15 - 4 Issues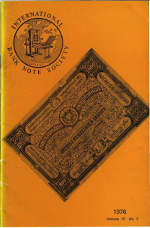 Volume 15 Issue 1
Printed Copy Unavailable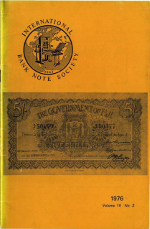 Volume 15 Issue 2
Printed Copy Unavailable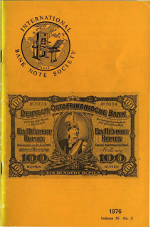 Volume 15 Issue 3
Printed Copy Unavailable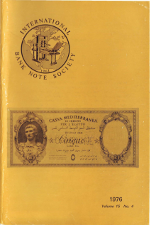 Volume 15 Issue 4
Printed Copy Unavailable
1975 - Volume 14 - 4 Issues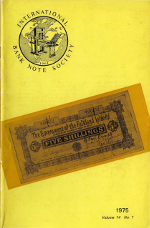 Volume 14 Issue 1
Printed Copy Unavailable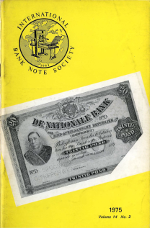 Volume 14 Issue 2
Printed Copy Unavailable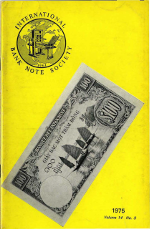 Volume 14 Issue 3
Printed Copy Unavailable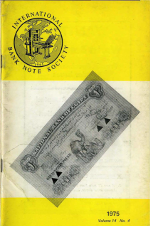 Volume 14 Issue 4
Printed Copy Unavailable
1974 - Volume 13 - 4 Issues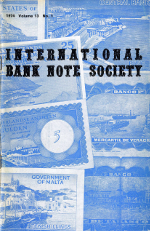 Volume 13 Issue 1
Printed Copy Unavailable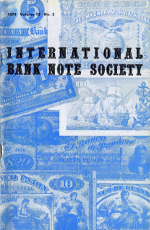 Volume 13 Issue 2
Printed Copy Unavailable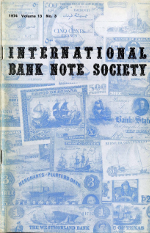 Volume 13 Issue 3
Printed Copy Unavailable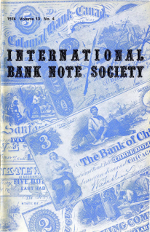 Volume 13 Issue 4
Printed Copy Unavailable
1972/73 - Volume 12 - 6 Issues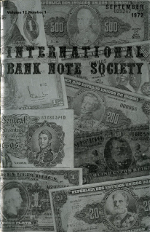 September 1972
Printed Copy Unavailable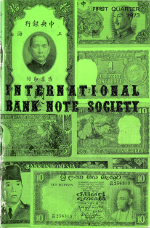 Q1 1973
Printed Copy Unavailable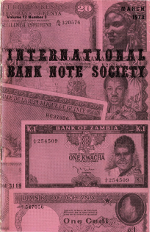 March 1973
Printed Copy Unavailable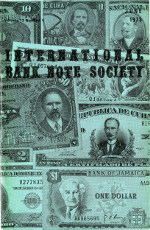 June 1973
Printed Copy Unavailable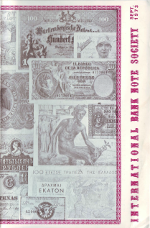 September 1973
Printed Copy Unavailable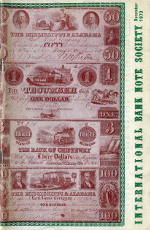 December 1973
Printed Copy Unavailable
1971/72 - Volume 11 - 4 Issues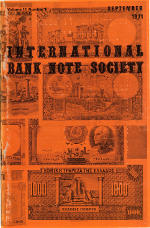 September 1971
Printed Copy Unavailable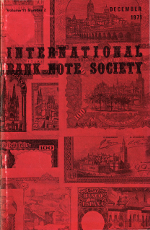 December 1971
Printed Copy Unavailable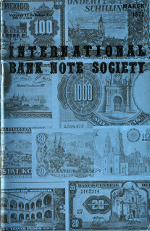 March 1972
Printed Copy Unavailable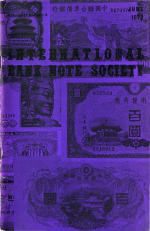 June 1972
Printed Copy Unavailable
1970/71 - Volume 10 - 4 Issues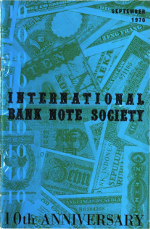 September 1970
Printed Copy Unavailable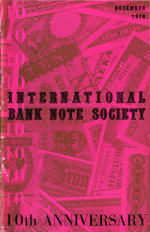 December 1970
Printed Copy Unavailable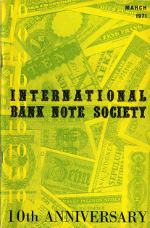 March 1971
Printed Copy Unavailable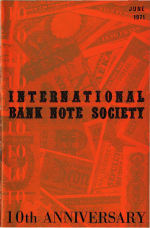 June 1971
Printed Copy Unavailable
1969/70 - Volume 9 - 4 Issues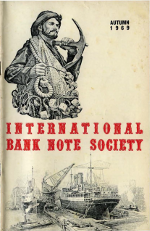 Autumn 1969
Printed Copy Unavailable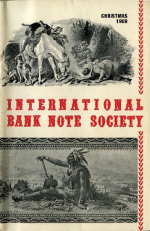 Christmas 1969
Printed Copy Unavailable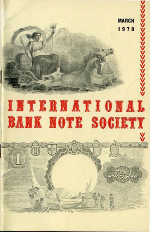 March 1970
Printed Copy Unavailable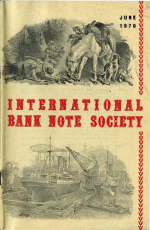 June 1970
Printed Copy Unavailable
1968/69 - Volume 8 - 4 Issues
September 1968
Printed Copy Unavailable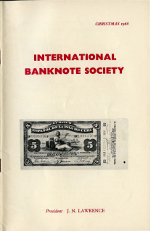 Christmas 1968
Printed Copy Unavailable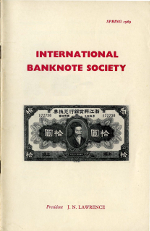 Spring 1969
Printed Copy Unavailable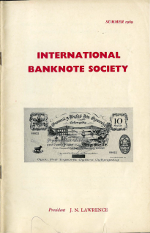 Summer 1969
Printed Copy Unavailable
1967/68 - Volume 7 - 4 Issues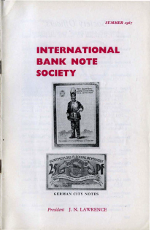 Summer 1967
Printed Copy Unavailable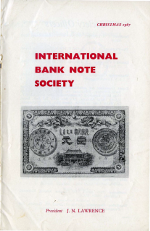 Christmas 1967
Printed Copy Unavailable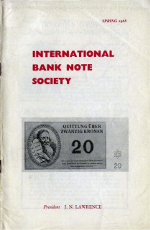 Spring 1968
Printed Copy Unavailable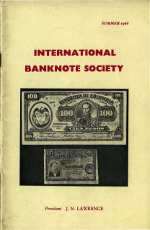 Summer 1968
Printed Copy Unavailable
1966/67 - Volume 6 - 4 Issues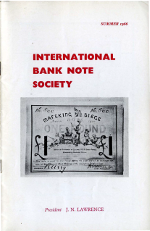 Summer 1966
Printed Copy Unavailable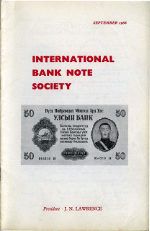 September 1966
Printed Copy Unavailable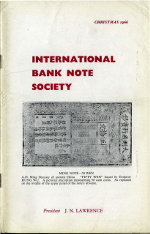 Christmas 1966
Printed Copy Unavailable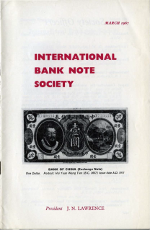 March 1967
Printed Copy Unavailable
1965/66 - Volume 5 - 4 Issues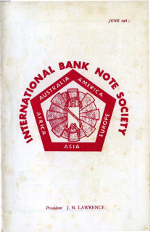 June 1965
Printed Copy Unavailable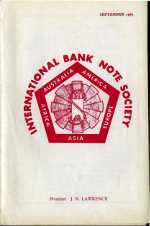 September 1965
Printed Copy Unavailable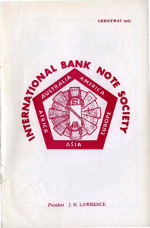 Christmas 1965
Printed Copy Unavailable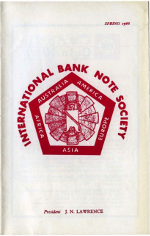 Spring 1966
Printed Copy Unavailable
1964/65 - Volume 4 - 4 Issues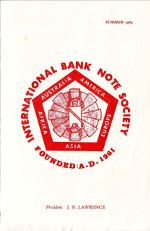 Summer 1964
Printed Copy Unavailable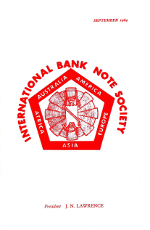 Autumn 1964
Printed Copy Unavailable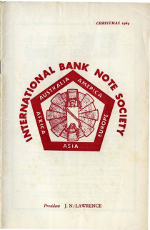 Christmas 1964
Printed Copy Unavailable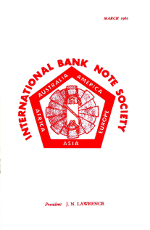 March 1965
Printed Copy Unavailable
1963/64 - Volume 3 - 4 Issues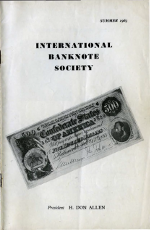 Summer 1963
Printed Copy Unavailable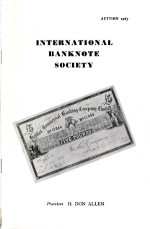 Autumn 1963
Printed Copy Unavailable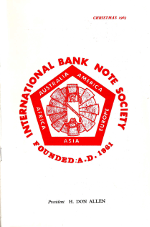 Christmas 1963
Printed Copy Unavailable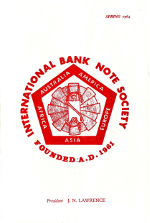 Spring 1964
Printed Copy Unavailable
1962/63 - Volume 2 - 4 Issues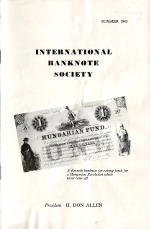 Summer 1962
Printed Copy Unavailable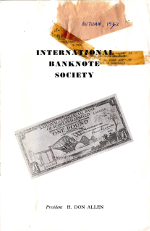 Autumn 1962
Printed Copy Unavailable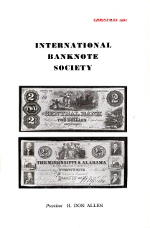 Christmas 1962
Printed Copy Unavailable
Spring 1963
Printed Copy Unavailable
1961/62 - Volume 1 - 4 Issues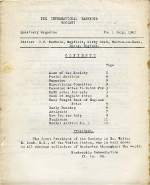 July 1961
Printed Copy Unavailable
Autumn 1961
Printed Copy Unavailable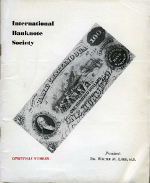 Christmas 1961
Printed Copy Unavailable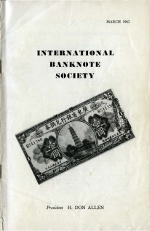 March 1962
Printed Copy Unavailable