IBNS Auction No. 80 - Introduction
Dear Members,
The International Bank Note Society is pleased to publish Auction Number 80, 2019, following the general format of previous Auctions, the catalogue will be available on the IBNS Website and will not be printed for general distribution by mail as in previous years although where a member specifically requests a hard copy of the catalogue to be posted to them then a request for such must be made to the Auctioneer, bearing in mind there may be a charge for this service.
Participation in the Auction is limited to members of The Society in good standing as defined in the rules and By Laws of the Society and to those who abide by the official Auction rules as applicable. Please remember that all prices are in US Dollars and also that all prices listed are minimum bids, please bid accordingly.
Auction 80 contains almost 5,000 Lots; you the members make the Auction what it is and have expressed an interest in keeping the format going. I hope that there is a sample of everyone's collecting interests contained in this catalogue and there is something in the catalogue to interest all.
Grading and pricing of lots has been carefully checked and all lots should be as described, however please be informed that I am human and I do make mistakes sometimes. There will be some submitters who find that the grading of their submissions has been revised as per Auction rules. I try to be fair and realistic in all cases.
All Lots entered in this Auction have been generally assessed using the following Pick catalogues:-
Volume 1 Specialised Issues 12th Edition
Volume 2 General Issues 16th Edition
Volume 3 Modern Issues 25th Edition
HOW TO BID
1. Bidding Forms can be downloaded using the links to the right >>>>
and can also be found within the auction catalogue.
2. To bid on a lot, record the Lot Number, Description and your MAXIMUM Bid
3. Send the completed bidding form to the Auctioneer before the closing date.

By EMAIL
auctioneer@theibns.org

By FAX
Within the UK
0330-088-5594

Outside the UK
**44-330-088-5594

By POST
P.O. Box 412,
Halifax,
West Yorkshire.
HX3 5RP
United Kingdom

Download Word
Bidding Form

Download PDF
Bidding Form

CLOSING DATE
All bids for lots in Auction 80 must reach the Auctioneer by
23:59 GMT Sunday 10th November 2019
Everyone who submits a bid in the Auction will be contacted by the Auctioneer once the Auction had closed with the outcome of their bids. Each successful bidder will receive an Invoice from the Auctioneer itemising their bids and whether they were successful or not.
The IBNS Auctions are conducted in US Dollars; however payment can be made in Sterling. Once the Auction has closed, an invoice will be forwarded to you for payment, including a conversion rate. Payment can be made using Cash, Cheque, Credit Card or PayPal in either US Dollars or Sterling. All US Dollar payments made directly to the Auctioneer by Pay Pal must be in US Dollars and not Sterling.
Prompt Payment Is Requested
If you encounter difficulties in meeting your Auction obligations please contact the Auctioneer, by making no response you are not helping anyone and causing someone more work.
On a sour note, once again there are members who have reneged on their bids; these bids waste both my time and the time of other Officers of the Society in addition to causing the Society further unnecessary expenditure.
If you have any question regarding auction payments please contact the Auctioneer
AUCTION 81
We propose to hold another auction in the spring of 2020. Members are invited to submit lots for inclusion in Auction 81 which must reach the Auctioneer by midnight on the 10th February 2020.
Please send any lots by Registered Post and a receipt will be issued for the lots once received.
Members wishing to enter lots in Auction 81 can do so by listing their lots on the submission form published in this catalogue. There is a limit on the amount of material a member can enter into Auction 81, this limit is 35 Lots per Vendor.. The Auctioneer reserves the right to close the Auction once sufficient lots have been received. Any lots remaining will be carried over to the next Auction. If submitting lots for Auction it would be helpful if you could type a list of the material that you are submitting.
Members from outside the United Kingdom who insist on declaring the value of material submitted so that Customs Duty and possibly VAT has to be paid in the United Kingdom must be aware that any Customs charges incurred will be offset against any sales made in the Auction. The IBNS will not be responsible for taxation circumstances caused by your actions. In the unlikely event that your material is unsold, any charges incurred will be recovered against a final settlement to you.
There are a number of lots contained within Auction 80 highlighted in bold print and have D suffix. These lots have been donated by members in order to assist the society's finances.
The following members have donated lots:
| | | |
| --- | --- | --- |
| 7154 Mr. D. Hunt | LM-086 Mr. C. Zellweger | 4309 Mr. G. Desmarais |
| 6802 Mr. P. Kichenbrand | 2152 Mr. D. Mihov | LM-018 Mr. M. Blackburn |
| HDL-04 Col. J.E. Boling | 8187 Mrs. A.M. Ahmed | 8182 Mr. A.F. Pasternak |
| 2067 Mr. A. Sealey | 4045 Mr. M. J. M. Westwood | 1048 Mr. J. McCullough |
On behalf of the Society, I wish to express our gratitude for your kindness, also last but not least I would also like to express my sincere gratitude to the following members who have unselfishly given up their leisure time in order to help me with producing this Auction, and without whose help and dedication it would not have been possible.
| | | |
| --- | --- | --- |
| 8405 Dr. D. Frank | 9686 Mr. R. Hill | 11111 Mrs. S. Hunt |
Finally I hope that by reading this catalogue you get some of the enjoyment that I have had compiling it, good luck to you all and happy hunting, enjoy the hobby.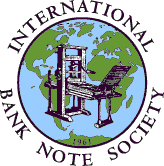 Regards

David Hunt
IBNS Auctioneer